How to Install a Pontiac Grand Prix Strut Tower Brace.
The GM part number is 12456148 for 1997-2003 W body cars. This item came on the Monte Carlo SS and Regal GS. The brace "kit" comes with all attaching hardware. This same brace will also fit on the rear strut tower by elongating the holes.
If you have a 1991-1996 W-body car purchase a strut tower brace for a Cutlass Convertible from your GM parts dealer (sorry I do not have that part number).
Search here for a Strut Tower Brace on Ebay
Relocate the wiring harness to stud on side of strut tower. pic 1
Grind off old remaining stud. pic 2
Position brace with "front" facing the front of the car, mark holes, and drill stud holes. pic 3
Install studs with keepers on them. pic 4
Bolt on strut tower brace.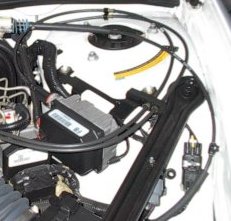 Pic1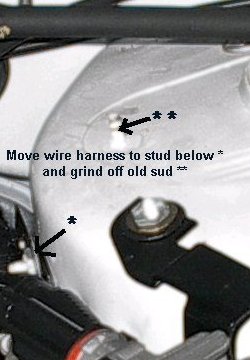 Pic2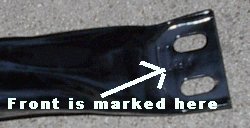 Pic3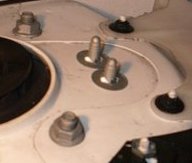 Pic4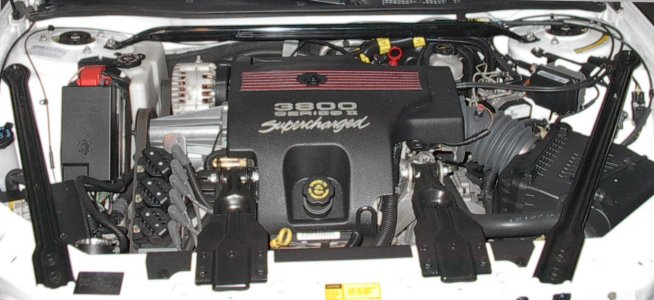 Pic5